Committed to providing better experiences to you and your customer
With over 30 years' experience, GJK is a leading provider of facility services, committed to providing better experiences to our customers. We're here to solve problems.
We do this through our greatest assets. Our people.
We recruit and retain the best. With a workforce of over 2,500 and a national footprint, we can meet needs locally while supporting our customers at a national level.
Safety is at the heart of everything we do. We believe all injuries are preventable and can be achieved through a strong safety culture. Living by the motto "you see it, you own it" empowers our people to speak out or stop work if they feel their safety, or the safety of others, is at risk.
We are committed to providing better experiences and we do this by listening to what our customers have to say. Our D3 model, Discover, Design, Deliver, encourages a collaborative approach, ensuring we design bespoke, innovative service solutions. Be it optimisation, productivity or cost efficiencies issues, we deliver the results needed for our customers' business.
With long-standing customer relationships and contract tenures of over 8 years, across a diverse range of markets, we are a proven partner to work with.
GJK originated from a family commercial cleaning business in 1985.  George Stamas has worked for national and international cleaning companies in various executive roles and in 1987 become founder and owner of GJK Facility Services.
George had a vision of providing something different to the cleaning industry. Fast-forward 30+ years and we have moved from being just a commercial cleaning company to a multi-disciplinary facility services business. Today we are providing cleaning, restoration, grounds, projects & maintenance and facility services to a diverse range of markets.
He is still actively involved in the business today as Managing Director.
CULTURE
GJK is a family, so it's no surprise we live by the motto 'treat everyone as if they were, your family'. Like all families we have our ups and downs, but some things remain the same.
OUR PURPOSE
To provide better experiences and better outcomes to our customers and our people.
OUR VISION
To be a leading provider of facility services.
OUR VALUES
Our core values underpin the behaviours that our culture is built upon. They are core to who we are.
COLLABORATIVE APPROACH
We work together to build and sustain relationships to be a leading provider of facility services.
CUSTOMER CENTRIC
We engage with our customers to provide positive experiences.
INNOVATIVE OUTCOMES
We continuously advance the science of our industry.
CORPORATE RESPONSIBILITY
GJK Facility Services understand businesses like ours play a role in positively impacting change.
SUSTAINABILITY FRAMEWORK
We understand every interaction we have with our people, our customers, the communities in which we work, the environment, and our stakeholders have an impact.
Designing our sustainability framework to address environmental, social, and governance issues relevant to our business, highlighting our commitment and addressing areas where we, as a business, can make meaningful and positive change.
Our road to Net Zero
We acknowledge the importance of protecting the environment for future generations. That is why we have set a goal to be net zero by 2040.
As part of this journey, we have offset our carbon emissions and become a certified carbon-neutral organisation under the Australian Government's Climate Active program.
We will continue to reduce our Scope 1, 2, and 3 emissions on our road to net zero by implementing sustainable practices and innovative environmental solutions into our business, operations, and supply chains.
Working with our customers, we will help them reduce their environmental impact through green cleaning, waste  management and sustainable practice.
Why giving back is important
Our Founder and Managing Director George Stamas is passionate about giving back to the communities in which we work. George believes businesses, like ours, have a responsibility to help change lives. So, we are heavily involved with a range of charities, foundations and not for profit organisations that are important to George, and therefore important to us.
Specialists in their own areas of expertise, together they form a strong team, driving the growth and sustainability of our business.
Elias Stamas
Chief Executive Officer
Kristiana Greenwood
Director, Strategic Relationships
Emilio Damiano
Chief Financial Officer
Leela Kalagara
Chief Information Officer
Nerida Robertson
Director, People & Culture
Walter Rafin
Chief Revenue Officer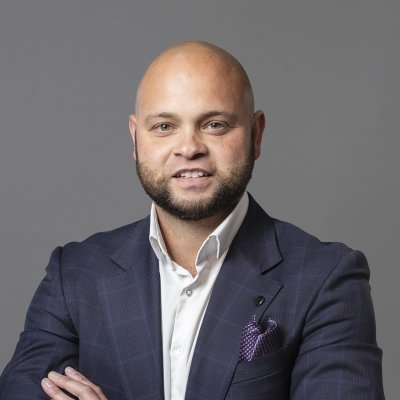 Lyall Johaan
Director, Operations
Julie Baker
General Manager, Corporate Affairs & Sustainability
As a part of George Stamas' long-term vision that businesses can and should change people's lives, he began a journey in 2017 supporting and mentoring an Indigenous entrepreneur, Jasmine Newman.
Jasmine is a proud Aboriginal woman with true passion to continue her family legacy and operate a successful company that created opportunities for Aboriginal people through employment and career pathways.
With initial and continued support from George and the executive team at GJK Facility Services, Jasmine is now an Indigenous business owner that has grown Killara to compete on a national scale. Staying true to George and Jasmine's vision, Killara is becoming one of the most respected and attractive employers of Aboriginal people in our industry.
To learn more about Killara visit their website.
In February 2022, GJK Facility Services partnered with Pro1 – a family run business dedicated to solving all commercial maintenance and project needs, as part of our overall growth and diversification strategy.
Lead by Trent Hessell, owner and founder, Pro1 offers a wider range of services specialising in proactive and reactive facilities maintenance, office fitouts and defits. 
Operating 24/7, no job is too big or too small – whether it's a paint spruce up, a door hinge replacement, through to a full-scale fit out, refurbishment, or asset maintenance plan.
With a team of experienced operatives, Pro1 are backed by a trusted network of over 100 contractors, allowing them to provide customers with the right solutions to their commercial maintenance or project needs.
To learn more about Pro1 visit their website.
Want to learn more?
We're here to help. Contact us to find out how we can deliver better outcomes for your business.